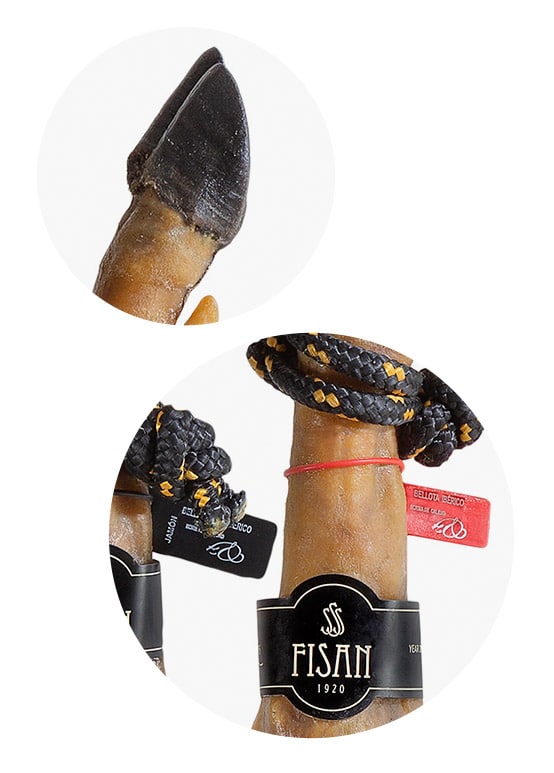 BELLOTA HAM AND SHOULDER HAM
The true aroma and flavour of the dehesa.
Everything starts in the dehesa, the Ibérico pig's natural habitat, where it roams freely, feeding exclusively on bellotas and other natural resources found in the fields during the montanera.
The artisanal production of FISAN bellota Ibéricos meets all the quality requirements marked by the Ibérico Standard. This, added to our more than one hundred years of experience, makes our pieces unique worldwide.
As regards the type of Ibérico Pig and its selection from the start, over more than a century, at FISAN, we have focused (although not exclusively) on using Retinto Extremeño Silvela specimens. This strain is characterized by its long-limbed body, well-developed ham and loin, slender bone structure, and uniform retinto colouring.
At FISAN, we select those with 100% and 75% Ibérico breed percentages, although quality criteria always prevail based on their bellota diet.
To ensure the extraordinary quality of all our bellota ham and cured meat products, at FISAN, we also pay great attention to the raising of our Ibérico pigs, regularly visiting the dehesas, personally supervising the proper foraging and growing of the pigs, and monitoring their freedom of movement and bellota-based natural feeding habits.
All these factors are decisive to achieve the creaminess, texture, and aroma that make bellota Ibérico FISAN products unique and singular.
THE BEST PRODUCTS AT YOUR FINGERTIPS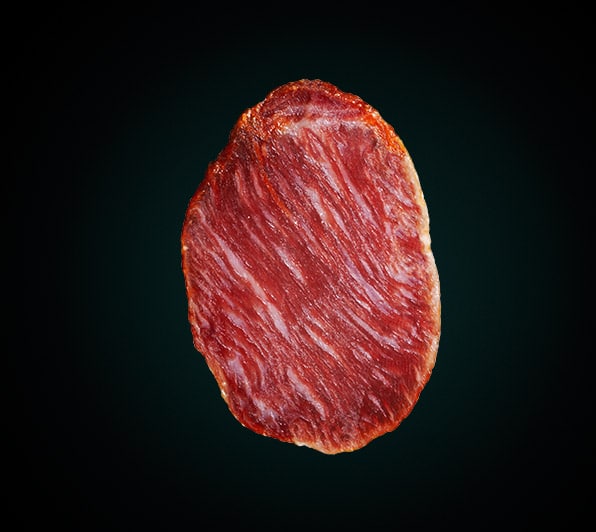 IBellota bérico Ham Products