Alta Gastronomía Acorn-Fed Ibérico Chorizo is a dream for the most exacting of palates. It is exclusively made with the best parts of the acorn-fed Ibérico pig, the pluma (end part of the loin), presa (top of shoulder) and secreto (area around front leg). The chorizos repose in natural cellars during a period of eight months under perfect conditions so that their powerful aroma and colour will transform into an intense flavour with mellow hues on the palate.
Select your product:
Whole chorizo piece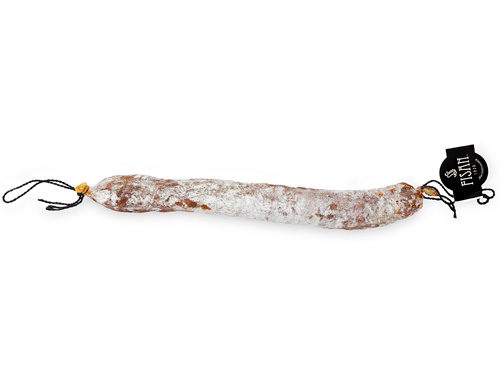 Deluxe pack containing 2 halves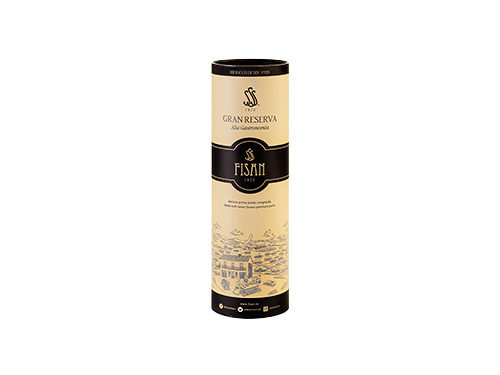 Deluxe pack containing 3 cold-cut halves (1/2 loin, 1/2 salchichon and 1/2 chorizo)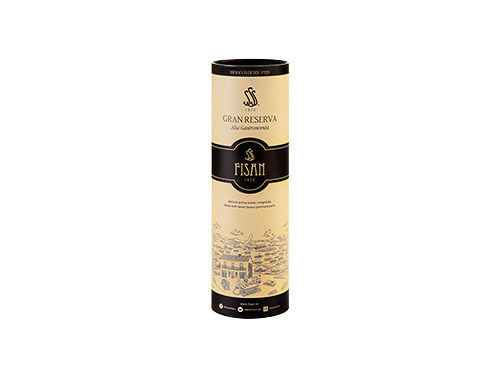 Deluxe pack containing 3 cold-cut pieces (1 loin, 1 salchichon and 1 chorizo)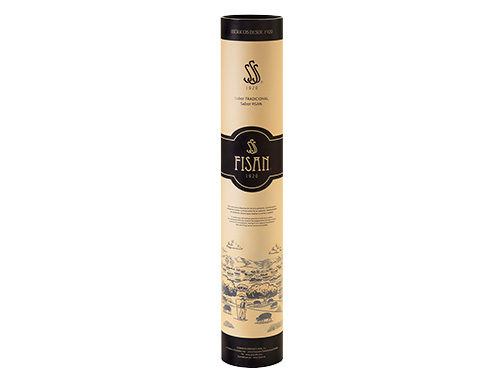 1 x Black Deluxe Box – FOR A SPECIAL GIFT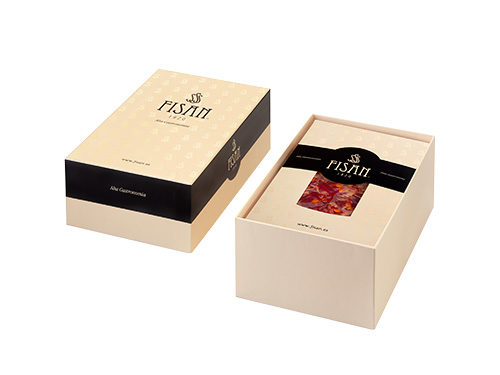 Delivery Time
In Spain: Delivery in 3 working days on all products. Outside Spain: delivery in 9 days after the confirmation of payment and in 12 days if they are products carved or sliced
Product Details
ORGANOLEPTIC CHARACTERISTICS
Colour: reddish Iberian pork meat. Flavor: smooth. Aroma: cured. Appearance: consistent sausage.
APPROXIMATE WEIGHT PER PIECE
Between 1,2kg and 1,4kg.

INGREDIENTS
Acorn fed (Bellota) iberico pork meat (Presa & Secreto), paprika, salt, garlic, dextrin, dextrose, milk powder, sugar, emulsifiers (E-450i, E-451ii), antioxidants (E-301, E-316, E-331iii), preservative (E-252) and food colouring (E-160c).
CONDITIONS OF CONSERVATION
Store in a cool and dry place.
ALLERGENS
Milk. Gluten-free.
NUTRITION FACTS (Referring to 100gr.) 
| | |
| --- | --- |
| ENERGY (kJ/kcal) | 1985/480 |
| FAT (g) | 38,9 |
| of which saturated (g) | 15,6 |
| of which unsaturated (g) | 23,3 |
| CARBOHYDRATES (g) | 2,2 |
| of which sugars (g) | 1,9 |
| PROTEIN (g) | 30,1 |
| SALT (g) | 1,7 |