Ricard Camarena Restaurant



Presentation of Years 2016 and 2017 Ham Limited Edition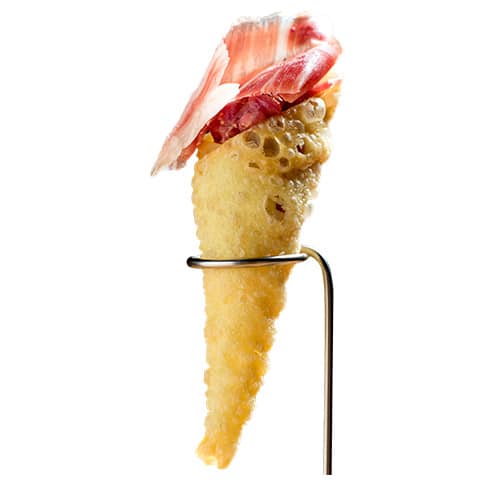 FISAN and Ricard Camarena:
Chef Ricard Camarena immersed himself in FISAN Ibéricos' savoir-faire to learn the entire manufacturing process of our products first-hand. From the rearing and feeding of the pigs in the dehesa to the curing of the pieces in our drying rooms. An exploration to unravel the secrets of traditional Ibérico flavour and transfer them to his dishes in unique and surprising ways.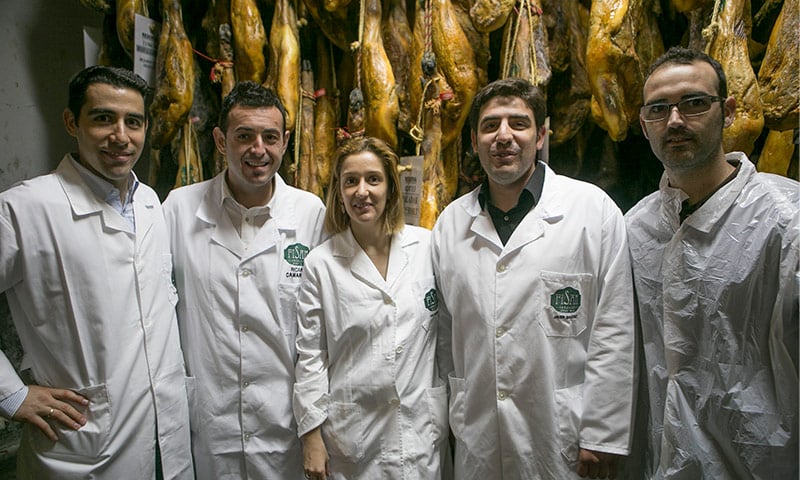 Ricard Camarena Restaurant, Valencia.
2 Michelin Stars and 3 Repsol Suns
At FISAN Ibéricos, we promote research into the potential of Ibérico flavour in haute cuisine through our alliance with Chef Ricard Camarena, who uses taste as the cornerstone of his cuisine. Ricard Camarena engages in a highly elaborate and technically demanding gastronomy, always at the service of the products' flavour.

In the words of Florencio Sánchez: "When we discovered Ricard Camarena's work, we became aware of a strong parallelism between his project and career, and the history and spirit of our own family. That is when we realized that working with Ricard was going to be easy and lead to excellent results."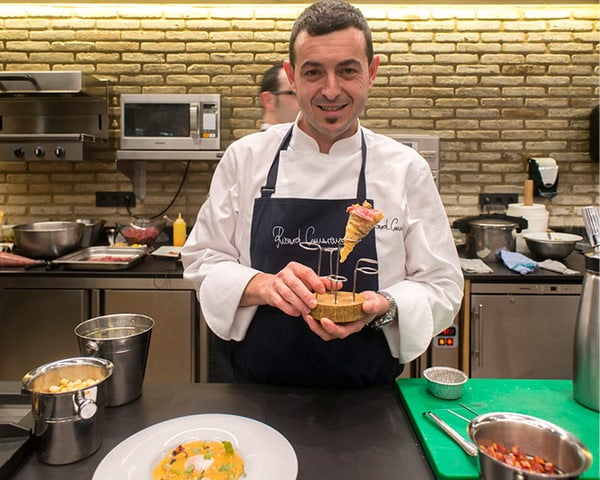 HAUTE CUISINE RESEARCH INTO THE TASTE OF HAM
For Ricard Camarena "In our minds, we all have that magic flavour that lingers for a long time in our senses after tasting a good FISAN Bellota Ibérico Ham or a good bellota Cured Meat product. We have worked to extract such essence and integrate it into new textures and proposals. This is the case with the Bellota Ibérico Presa Tartare. The addition of a touch of FISAN Bellota Ibérico Ham allows us to provide those who taste it with the familiar element that helps to easily introduce the final innovative proposal".
Ricard Camarena Restaurant's lab
The restaurant's headquarters, Camarena Lab, is where the ideas that allow Camarena and his team to continue at the forefront of cutting-edge cuisine are born, managing to keep a complicated balance without neglecting tradition. Recipes that at first glance may seem simple require skilled expertise and a thorough research process, bringing awards as important as Two Michelin Stars and Three Repsol Suns.
This research yields new creations that seed to surprise and amuse, based on testing unexpected combinations that enhance the notes of Ibérico flavour. Chef Ricard Camarena's creations are conceived using new textures, such as bellota chorizo foam, chorizo butter, or bellota ham waffle.
RICARD CAMARENA RECIPES DE RICARD FOR FISAN