The awards received consolidate the quality of our products at national and international levels.
Our commitment to quality and food safety is reinforced, reaching the standards stipulated by market regulations.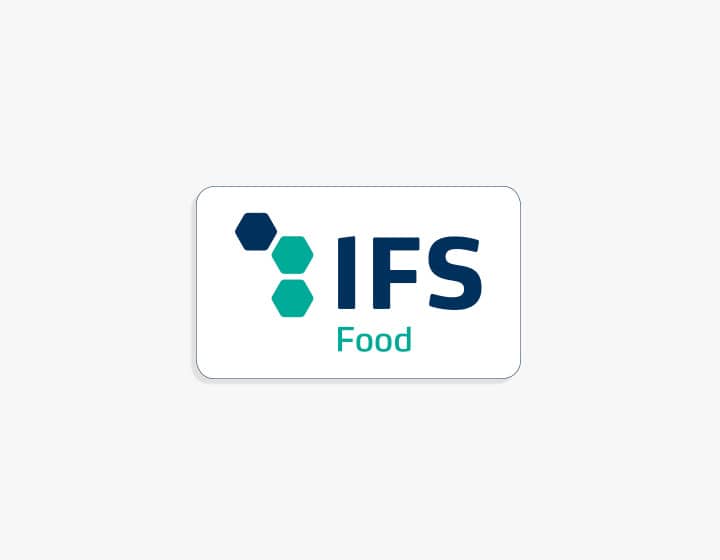 IFS
INTERNATIONAL FOOD STANDARD
European standards certification aimed continuous improvement throughout the entire production process.
In our relentless search for excellence in our products and production processes, at FISAN, we work to ensure compliance with the European standards of food hygiene and safety throughout our entire production process.
The main food safety standard is IFS FOOD V.7, recognized by the Global Food Safety Initiative (GFSI) to audit food manufacturers, which is focused on the food safety and quality of processed products.
To ensure and endorse our commitment to quality, SAI GLOBAL has certified FISAN's compliance with the IFS FOOD V.7 standard in all our activities associated with salting, drying, refrigeration, boning, and vacuum packaging.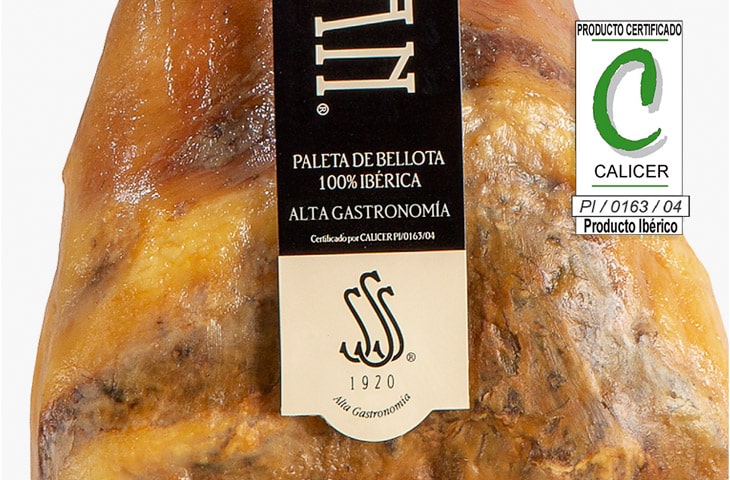 All FISAN Iberico products are prepared in accordance with the regulations in force for the production of meat products.
CALICER, an agrifood product certification entity, has certified that FISAN Iberico products meet the requirements of the Ministry of Agriculture, Fisheries and Food, as established by Quality Standard RD 4/2014 for ham, shoulder ham, Iberico loin, and Iberico pork meat.
You can find the number PI/0163/04 on all FISAN Iberico products.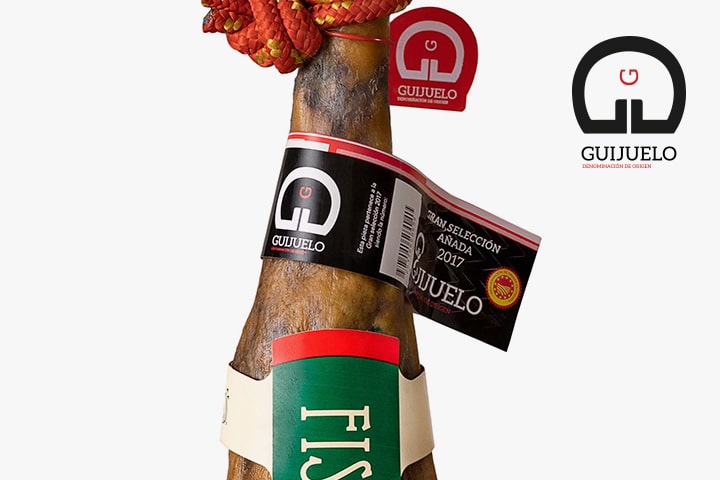 GUIJUELO PROTECTED DESIGNATION OF ORIGIN REGULATORY BOARD
Ever since 1986, when the PDO Guijuelo was founded, this regulatory board has been ensuring FISAN's traditional way of producing ham and shoulder ham in accordance with the Guijuelo production standards.
FISAN is a founding member of this board, whose work is based on ensuring compliance with traceability from the Iberico pig's origin to product marketing regulations, reinforcing the authenticity and unique characteristics of Guijuelo products.
When more than one hundred years ago, our grandfather, Mr Fidel Sánchez, decided to turn the slaughtering and production of ham and cured meats for private consumption into a small family business, he could hardly have imagined that he was sowing the seed of a family business project that one century and three generations after continues growing, fuelled by enthusiasm and projects.
THE BEST PRODUCTS AT YOUR FINGERTIPS