Traditional Taste in the Haute-Cuisine
THE BEST ACORN-FED IBÉRICO HAM SINCE 1920
IBERICO TRADITION SINCE 1920
Founded in 1920, FISAN is a centenarian family business that is specialized in artisanal procedures, mixing tradition and origin to produce different Iberico pork products. There are two main types: Bellota Iberico, obtained from acorn-fed pigs; and Iberico de Cebo de Campo, which comes from free-range-fed pigs.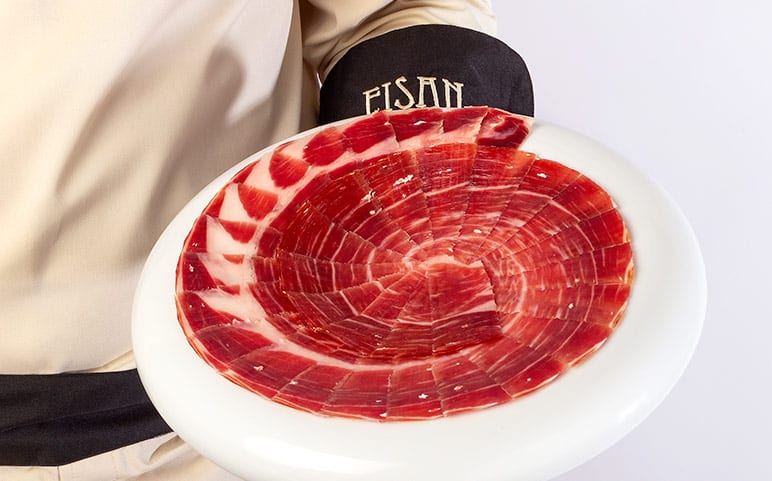 ACORN-FED IBERICO GOURMET PRODUCTS
Home of Acorn-Fed Ibérico Ham
At FISAN, Iberico products are prepared with maximum zeal by a highly experienced team, with a longstanding work tradition and a passion for Ibérico products. Thanks to this, we can offer delicate textures and exquisite flavours to customers who appreciate quality and traditional taste.
A premium selection of acorn-fed Ibérico products:
Acorn-fed Iberico ham, acorn-fed Iberico shoulder, acorn-fed Ibérico sausages and acorn-fed pork meat. All of them are available in different formats, such as hand-carved, half pieces or with a luxury packaging design.
FISAN has collaborated with some of the most prestigious chefs in our country: Ricard Camarena, Diego Guerrero and the Hermanos Torres (three of the few two-Michelin-Star chefs in Spain) are the best example of the effort to raise the traditional flavour of acorn-fed Ibérico products to the level of amazing gastronomic creations that have granted Spanish cuisine international recognition.
You can learn more about these gourmet collaborations and the exclusive events that we have already taken part in on our website in spanish.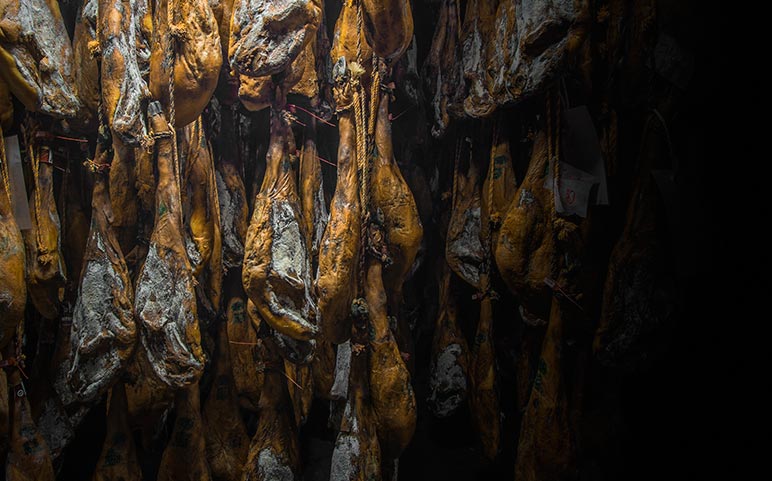 Home of Acorn-Fed Ibérico Ham
FISAN is located in Guijuelo, Salamanca, Spain, an area with particular climatic characteristics that are excellent for the curing of Iberico products. At 1,010 meters above sea level, Guijuelo's low winter temperatures and hot summers, combined with its dry weather conditions, make it a unique environment for the best acorn-fed Ibérico ham.
The traditional production system is based on the opening and closing of windows depending on climate conditions and time of the day. This is one of the special practices that gives Ibérico ham its unique flavour.
Over the last two decades, the third generation of the Sánchez family has boosted FISAN´s growth with great dedication and effort, leading its products to achieve recognized excellence in a highly demanding market and expanding its presence both in Spain and in more than 30 countries around the world.