EVERYTHING BEGINS IN THE DEHESA
Dawn, a holm oak forest, quietness and life; thus is the dehesa, the typical ecosystem of southwestern Spain.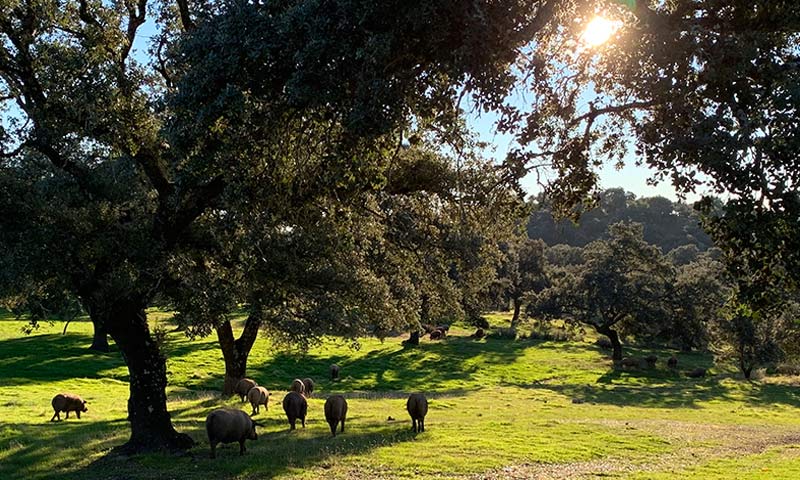 THE IBERICO PIG'S LIFE IN THE DEHESA
Ensuring optimal breeding conditions for the Ibérico pig.
That our pigs can fully enjoy the dehesa's resources is the pillar which our gourmet Ibérico product preparation is based on.
During the montanera, the most important fattening period, FISAN's bellota pigs, reared in semi-freedom, feed on acorns for at least 60 days, doubling their weight over such time. It is very important that the pigs can move freely to achieve the right fat infiltration and transform it into the maximum proportion to reach a percentage of 60% oleic acid.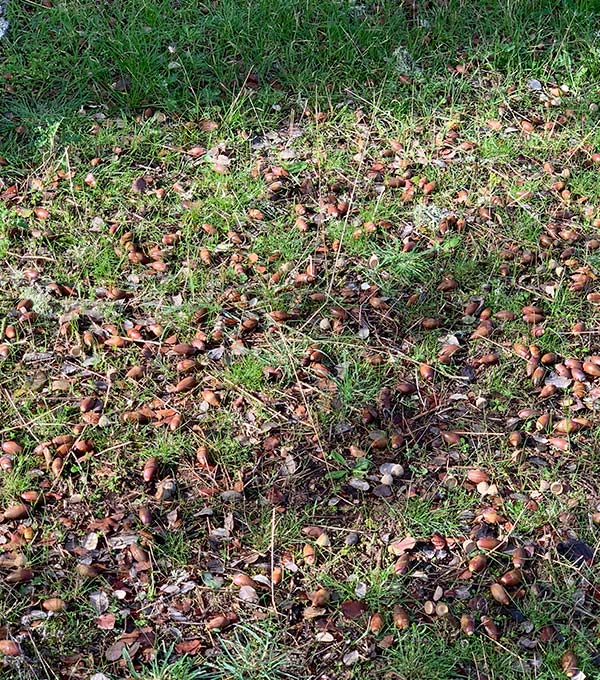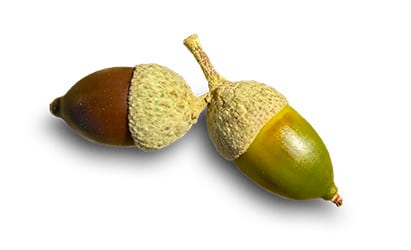 THE IDEAL ENVIRONMENT FOR THE IBERICO PIG
The holm and cork oaks that make up the dehesa belong to the genus Quercus, and their fruit is the emblematic bellota. Chestnut-coloured and sweet-flavoured, the bellotas of oak groves are the food par excellence of our pigs, and their quality is reflected in FISAN's final product.
Nature in its pure state and free roaming of the Iberico pig surrounded by a unique ecosystem, the dehesa.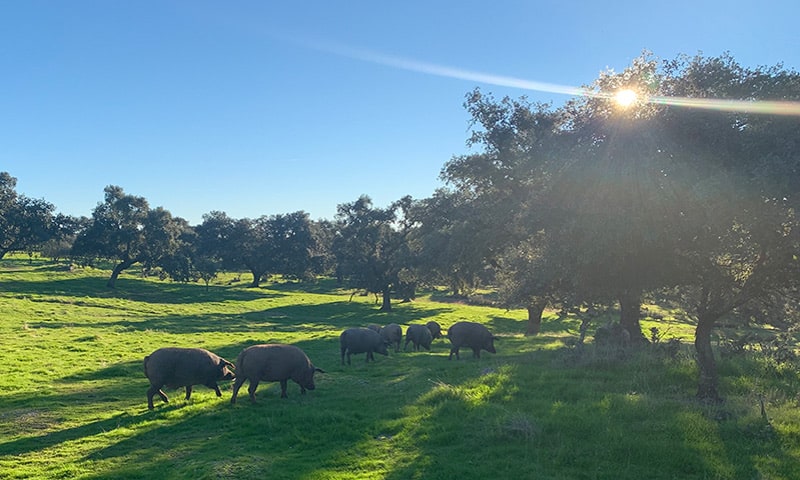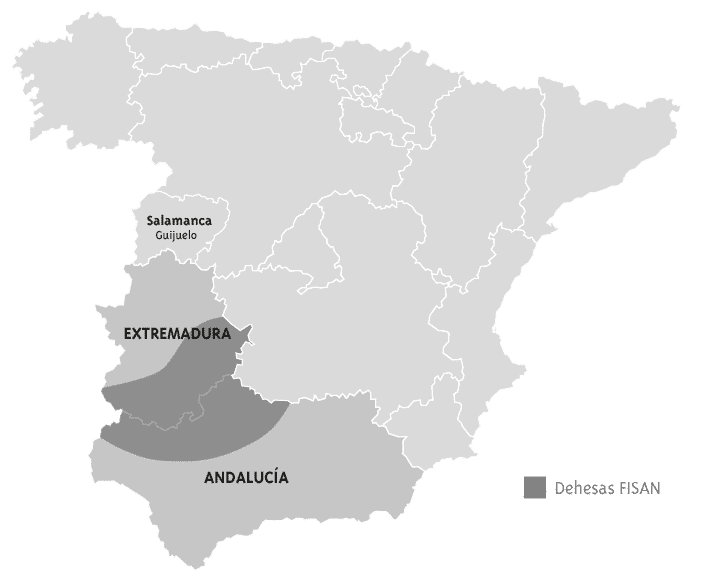 Guijuelo, Extremadura and Andalucia
Each season, FISAN's work begins thousands of kilometres away from our facilities in Guijuelo, in the dehesas of the southwest of the Iberian Peninsula. Located in Caceres, Badajoz, the northern mountains of Seville, and directly managed by FISAN, they bear large amounts of outstanding quality fruit every year.
This work is key to obtaining the final product, selecting the herd's genetic and morphological characteristics that will be part of the campaign's raw material, and, on the other hand, ensuring that it is properly reared for optimal use.
A unique double montanera.
The different stages of the Iberico pig's life in the dehesa provide FISAN's bellota products with their unique and distinctive flavour.