Preserving the pork curing tradition since 1920
Guijuelo's proximity to the mountains ensures the best weather conditions for the preparation of bellota Iberico ham in our drying rooms.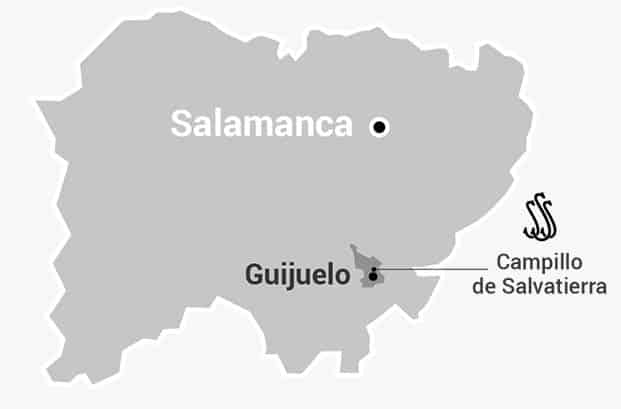 The home of Ibérico products
Surrounded by three mountain ranges (Gredos, Béjar, and Francia), Guijuelo has its own microclimate, which is mainly characterized by long, dry, cold winters with a short, dry, "warm" season. This aptness for the drying and curing of meat products was why, already hundreds of years ago, the preparation of Ibérico pork products (especially hams) gradually became consolidated as the main source of income for this very rural area of Salamanca.
FISAN's headquarters and facilities are located in Campillo de Salvatierra (a minor local entity 200 m from Guijuelo).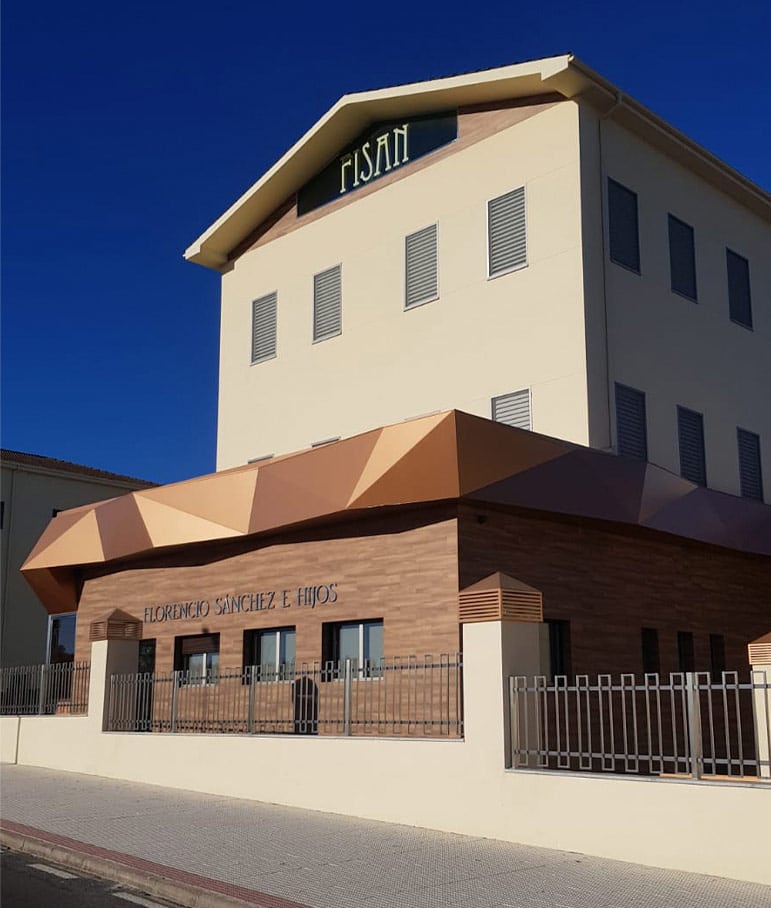 Between the foundation of the original setup to FISAN's plant as it stands today in Campillo de Salvatierra (Guijuelo) there are decades of hard work and investment to achieve modern and exemplary facilities. Even so, part of the original charm remains, such as the process of manually opening and closing the mountain-facing windows to capture the privileged climatic conditions offered by Guijuelo throughout the year.
The new 7,500 m2 processing plant, which adjoins the already existing ones, was inaugurated coinciding with FISAN's centenary (1920-2020). This new plant is approved for foreign trade and meets all the requirements of foreign trade and is a bid to ensure and increase the perfection of FISAN's mandatory standards of quality.
FISAN is part of the Guijuelo DO Regulatory Board since its foundation
Since the Guijuelo PDO was founded in 1986, Mr. Florencio Sánchez (second generation) and other manufacturers of the region decided to join their efforts to create the Guijuelo Designation of Origin Regulatory Board, the doyen among Ibérico designations of origin in Spain. Such was FISAN's commitment to this DO that, in the 90s, Mr. Florencio Sánchez was a member of the Regulatory Board's Management Panel.
This entity not only contributed to raising the quality standards of Guijuelo's Iberico products to the highest levels but also to spread the image and prestige of the products manufactured in the area across the entire national territory, later spreading woldwide.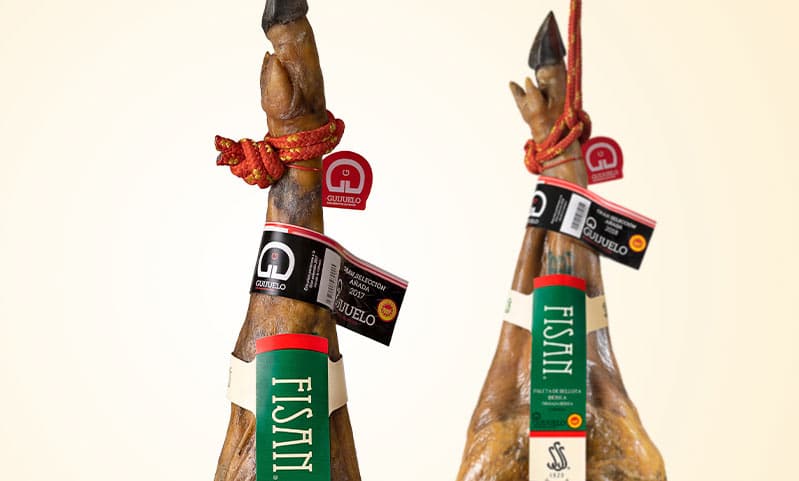 FROM GUIJUELO TO THE WORLD
Representatives of Iberico ham culture
Branching from its headquarters in Guijuelo, FISAN is already present in restaurants and gourmet shops across the five continents, where it continues to advocate the potential of bellota ham, a product that is increasingly valued around the world.
FISAN is present across the five continents:
Spain, Portugal, France, Andorra, Italy, Tunisia, United Kingdom, Ireland, Belgium, the Netherlands, Greece, Germany, Switzerland, Austria, Sweden, Hungary, Lithuania, Cuba, Mexico, USA, Canada, Ecuador, Hong Kong, China, Australia, New Zealand, and South Africa.
FISAN's commitment to quality and food safety is reinforced by the certifications and awards that have been granted to our products and manufacturing processes.
THE BEST PRODUCTS AT YOUR FINGERTIPS