A week full of experiences and business meetings, shared with clients and friends, has come to an end. It has been four intense but satisfactory days that have allowed us the chance to continue sharing our values, closeness and, of course, the flavour of our Bellora Ibérico products.
We would like to thank all the participants for joining us in the tasting of our products, as well as for your comments, and your interest in the products we are launching during this campaign, such as Ibérico sobrasada and cured Ibérico Jowl in casing. We will tell you more about them on our social media channels.
EN LA PARRA (MICHELIN STAR) AND FISAN
At FISAN, we are delighted to carry out activities at our stand where you can learn more about our products and how to enjoy their taste.
Thus, we had the pleasure of welcoming Rocío Parra, from Restaurante En la Parra, 1 Michelin star and 1 Repsol sun, in Salamanca. She performed a mouthwatering cooking show that included three creations, where, to the delight of our guests, FISAN Ibéricos provided the flagship product.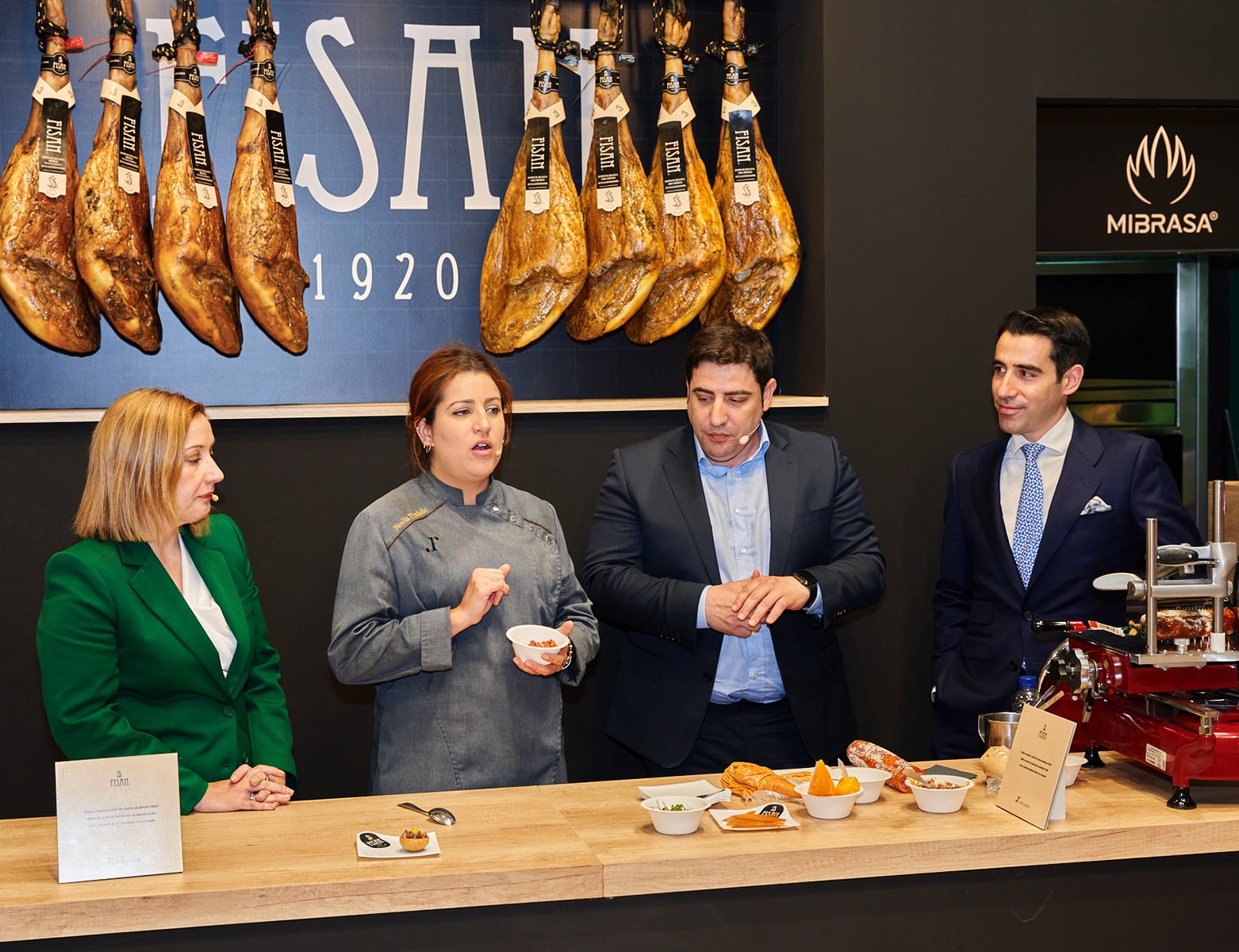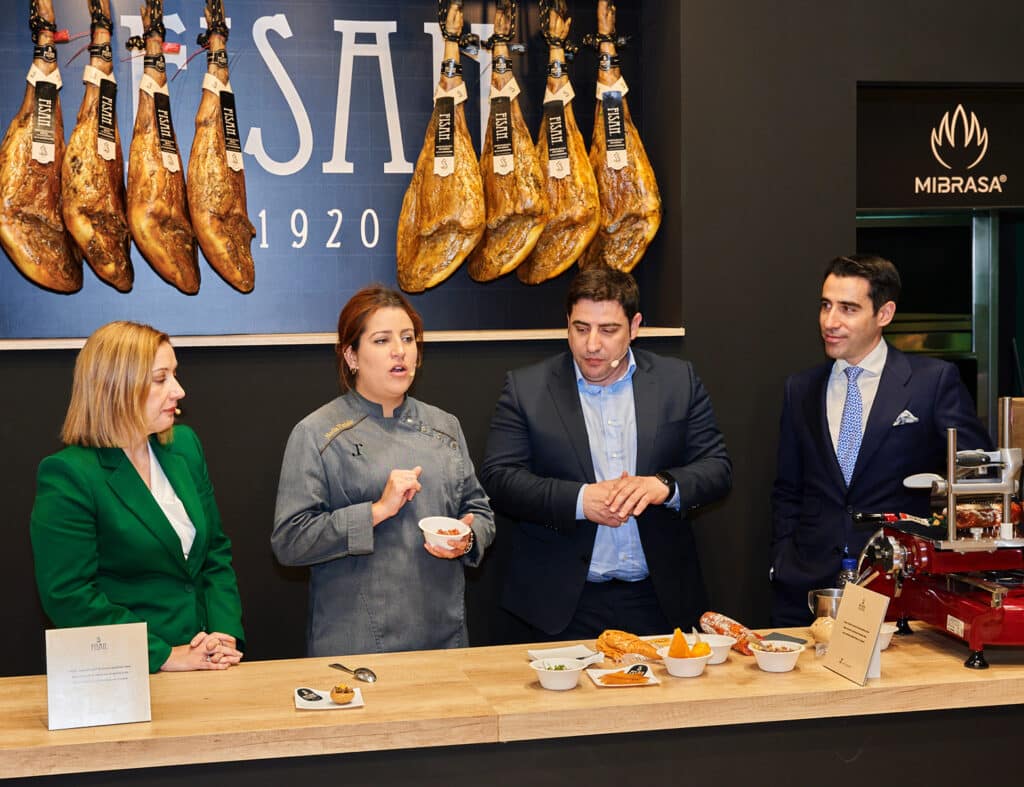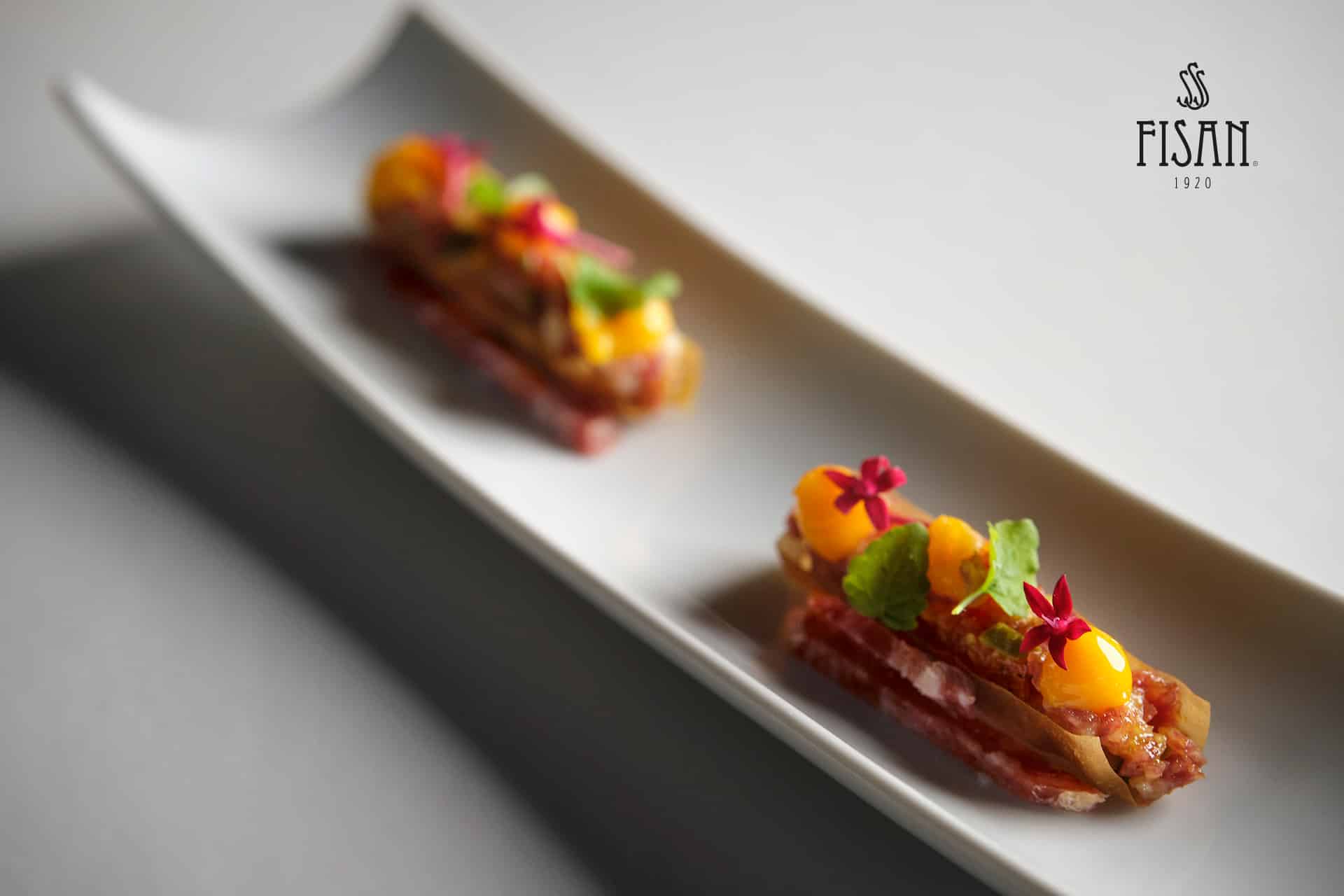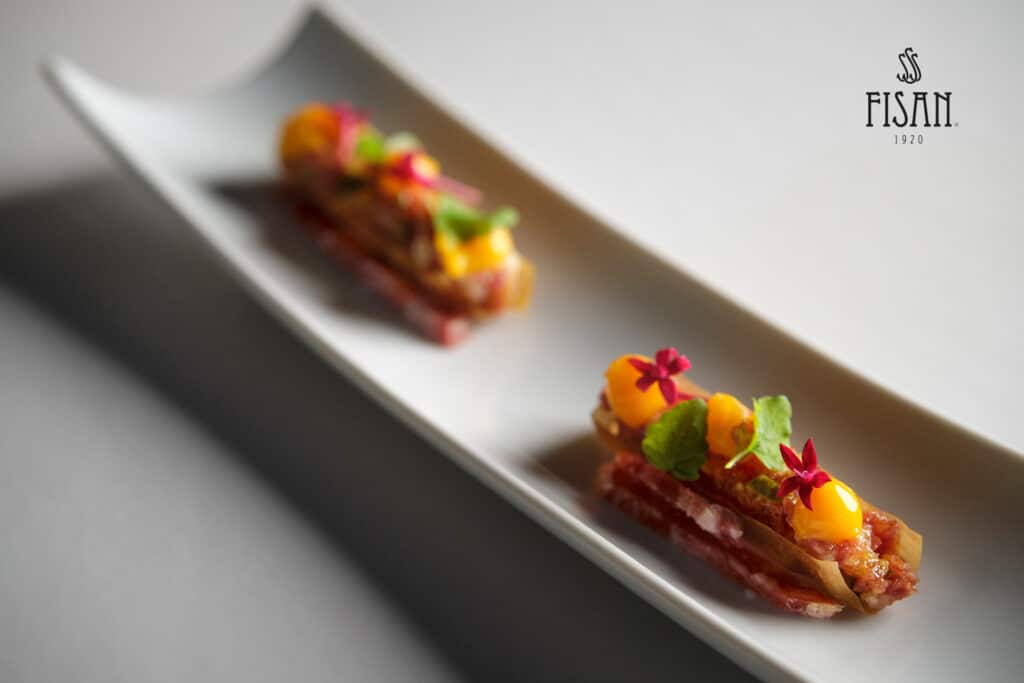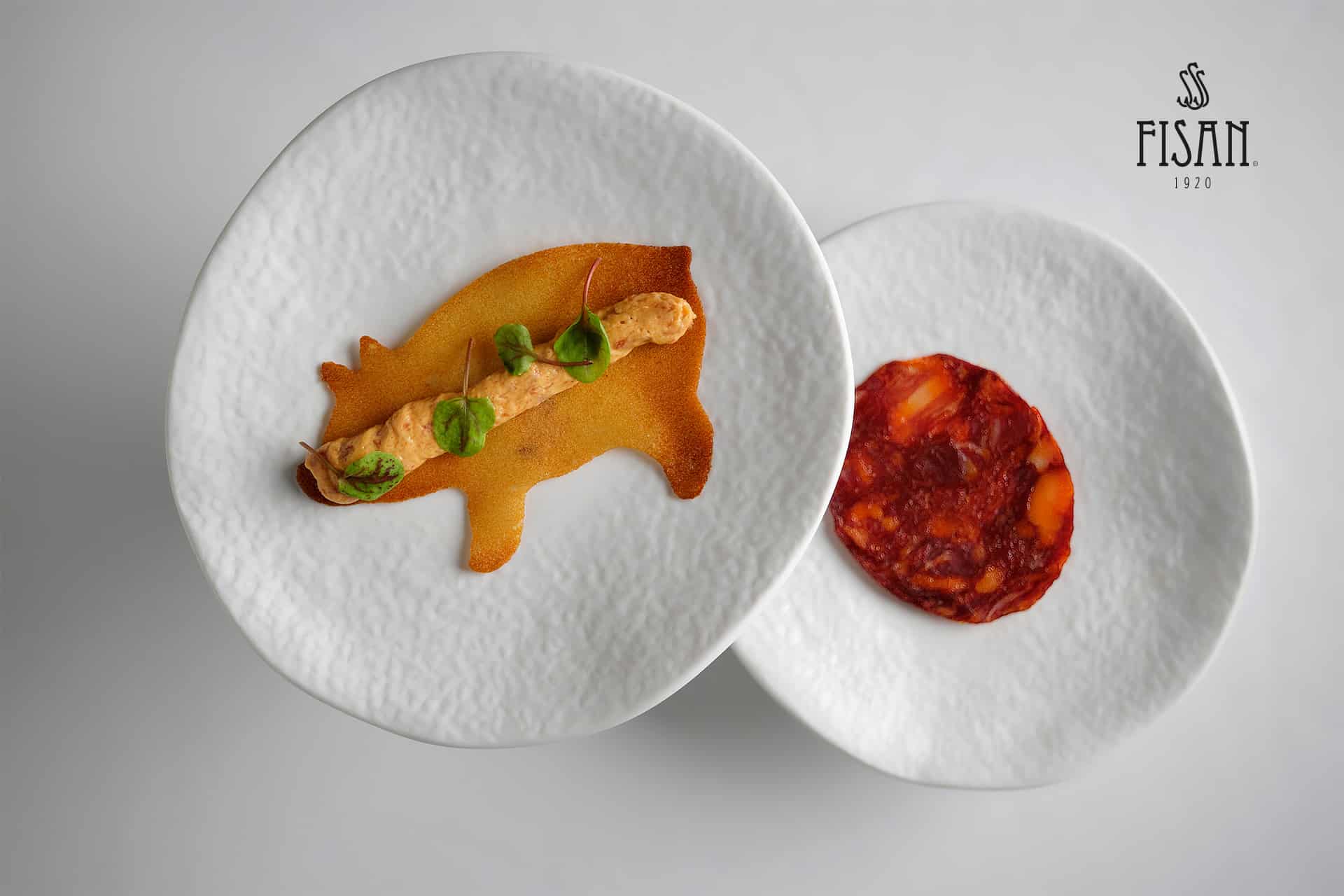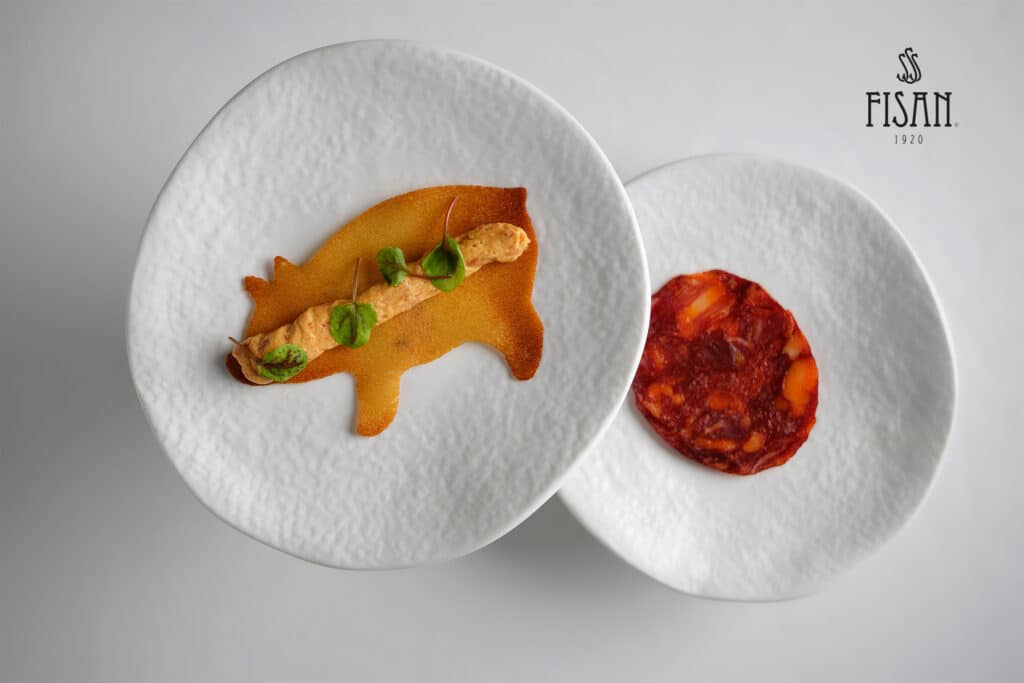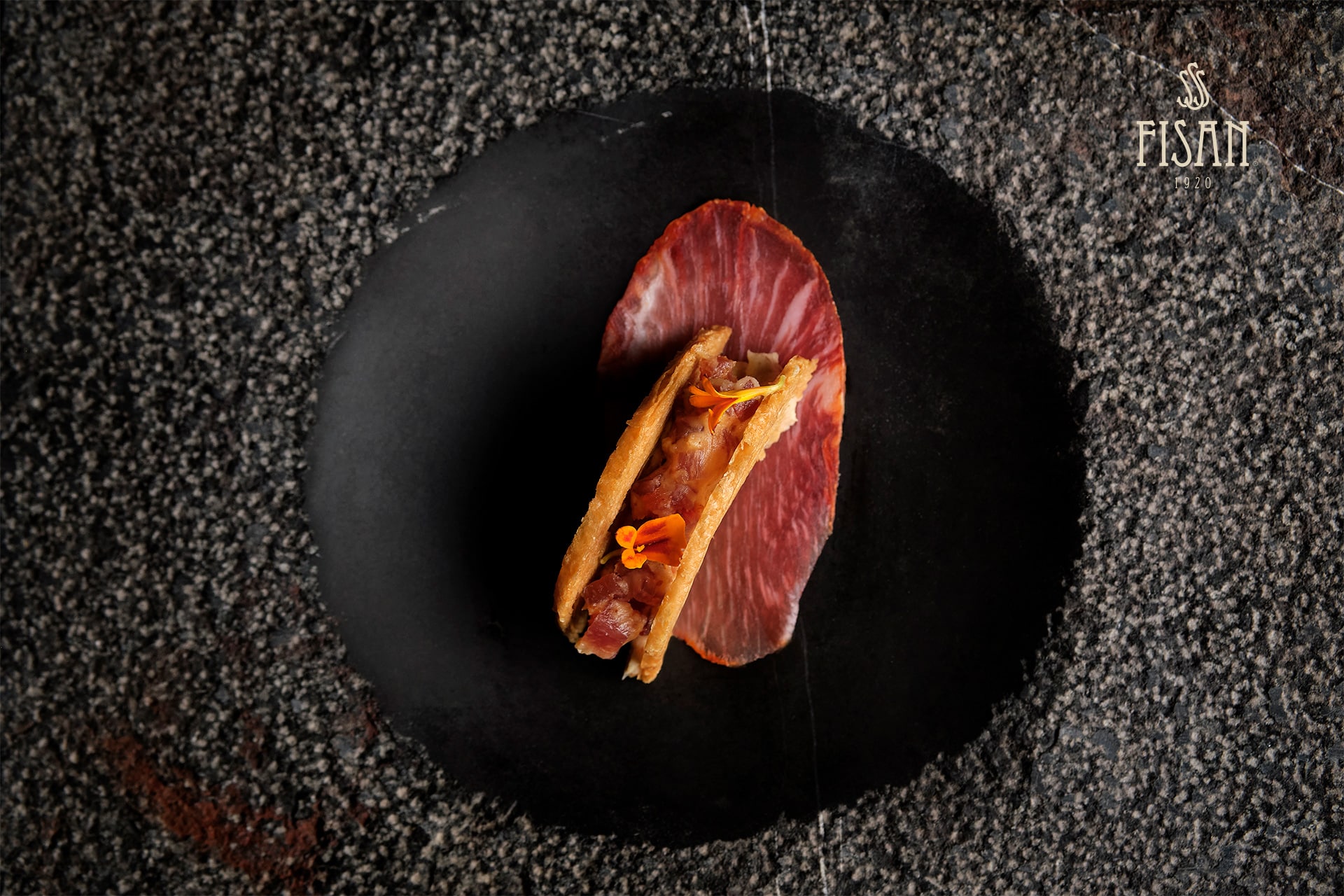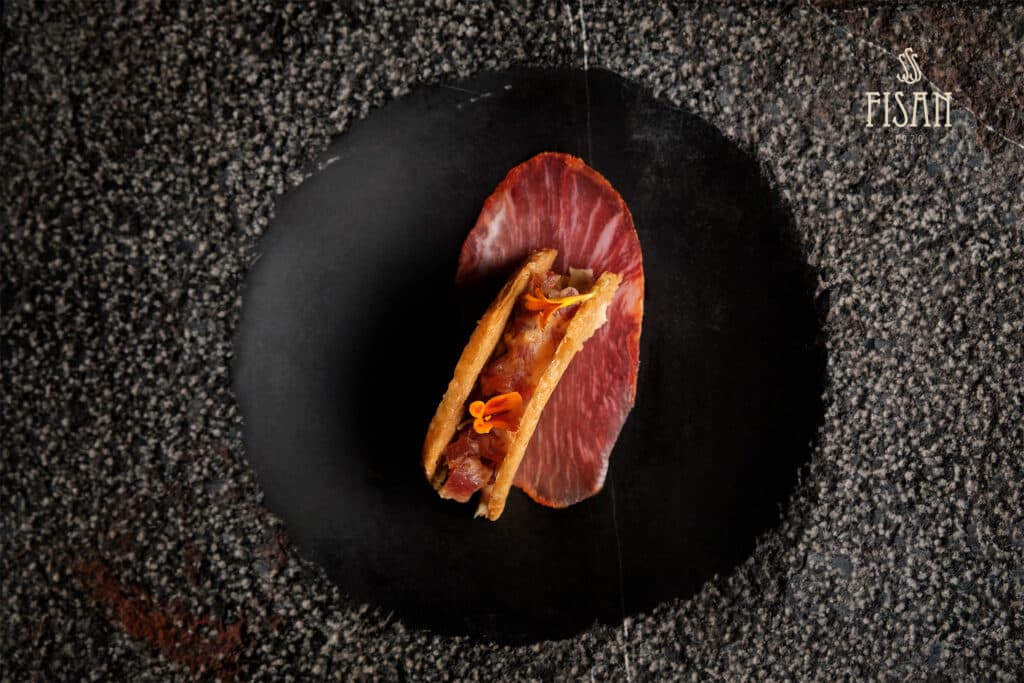 THE BEST PRODUCT PRESENTATION TABLE

On Tuesday, our guests were La Charcutería de Octavio and Ultramarinos Octavio from Madrid, represented by Juanjo Gil. They provided us with a unique and attractive exhibition table where all our products were displayed, alongside guidance on how to make the best presentations in our events, catering services, and celebrations. Unquestionably, the most photographed table in the Salón Gourmets 2023.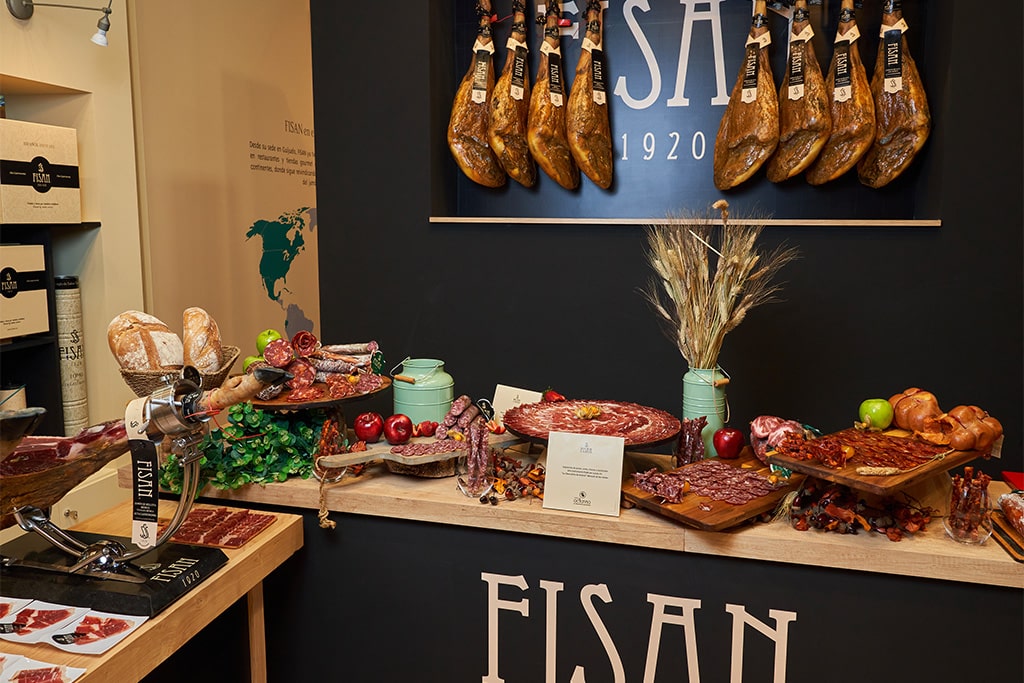 VERTICAL TASTING OF HAUTE CUISINE HAMS

Wednesday attracted a large number of friends and clients, all of them FISAN ham enthusiasts. We engaged in a very special vertical tasting of unique season products from the years 2012, 2015 and 2019.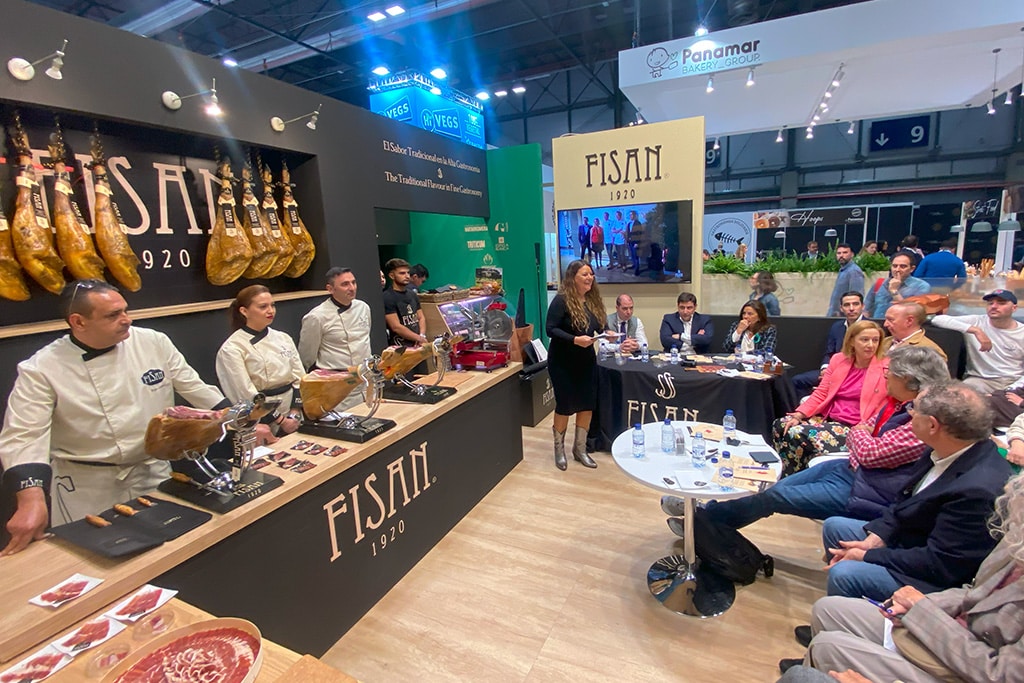 For this purpose, we have relied on the presence of three outstanding gastronomy professionals:
Miriam López Ortega, of "Jamón Lovers", as mistress of ceremonies;
Julia Pérez Lozano, food journalist, who captured the descriptions of tastes and flavours; Álvaro Prieto, sommelier, who conveyed the nuances of the different flavours; and Javier Sánchez, FISAN's Commercial Director.
Florencio Sánchez also took part, providing an explanation of each montanera so that the public could understand the essence of each ham.
TOAST WITH ROBERTO VERINO AND HIS GARGALO WINES
Roberto Verino was with us at a very exciting and special moment, this time he came with his Gargalo Winery. It has been a pleasure for us to toast with the designer and transmit the passion and enthusiasm that characterizes both brands.
According to Roberto Verino, "A wine that is made for those like FISAN who are willing to enjoy the most important things in life."
On this occasion, Roberto Verino presented the wines of his Gargalo Winery:
Gargalo Godello
Gargalo Mencia Arauxa
Gargalo Treixadura Albariño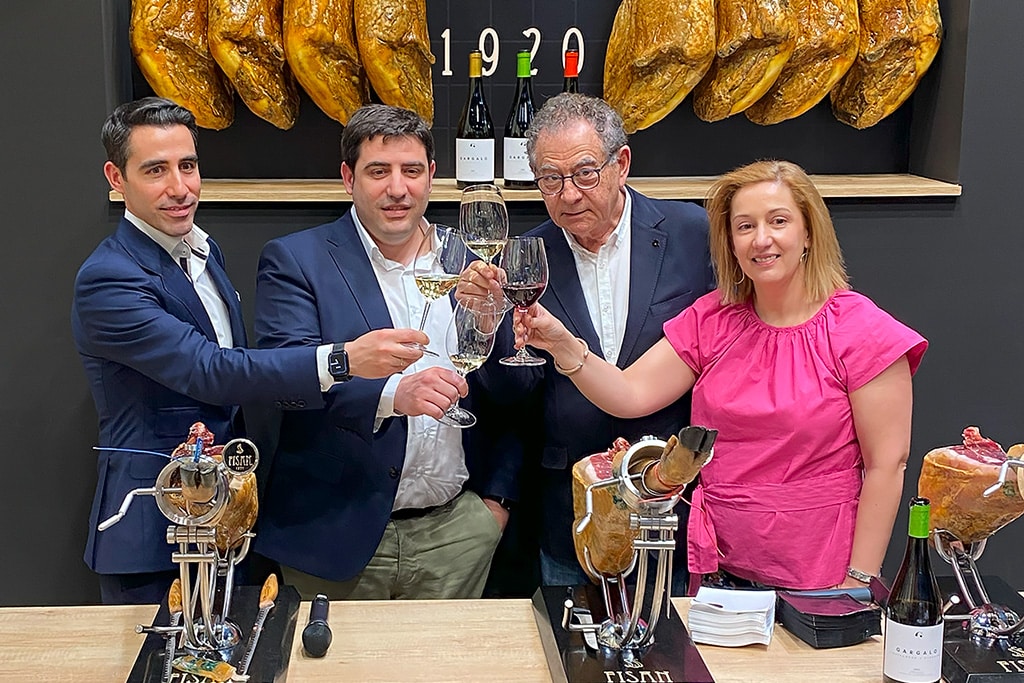 TASTING OF BRAVAS WITH BELLY BACON BY "LE QUALITÉ"
As a finishing touch, "Le Qualité Tasca" restaurant, made a tasting of its famous Bravas with maragato sauce and FISAN Bellota Jowl, world sub-champion in 2022.
Each of the attendees tasted their tapas and enjoyed the stand's last activity.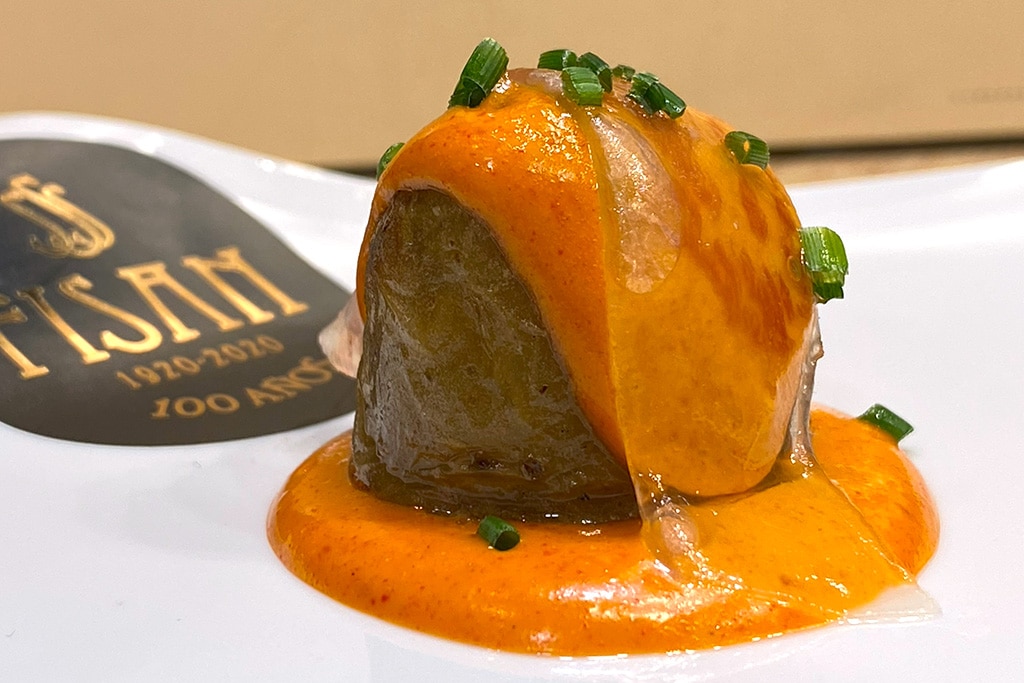 One more year, we would like to thank our collaborating brands
Besides, during these four days, we enjoyed the company of Chef Yancarlos, who highlighted the value of the different bellota meat cuts: presa, secreto, pluma, sirloin, cheek, or jowl, thanks to "MIBRASA" grill, which played a leading role at the stand.
Every day of the fair, there were tastings of different creations, accompanied by different wines from "Bodega Matarromera".
The tastings also came with freshly-baked artisan bread, thanks to the collaboration of Triticum, a brand that is known for its classic philosophy and bread-making essence. We also enjoyed the company of Espiga Blanca, specialists in gourmet bread varieties made for the most demanding palates.