CEBO DE CAMPO IBERICO HAM
And many more offers on our Iberico products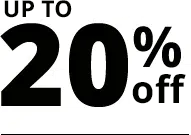 Black Friday weeks come to FISAN to seduce you with our exquisite and unique flavor. Discounts as irresistible as our Iberico hams and sausages, that will conquer you slice by slice.
Make your special moments a gourmet experience with FISAN!
IBERICO HAMS offers on Black Friday
Up to 20% of discount in our offers in this 2023
Take the opportunity and get our ALTA GASTRONOMIA and SABOR TRADICIONAL products.
Don't miss this great opportunity!
FREQUENTLY ASKED QUESTIONS ABOUT BLACK FRIDAY
Black Friday is a tradition originated in the United States in which stores offer great discounts on their products and where consumers take advantage of it to purchase their favorite items at exclusive prices. Black Friday has become the day when the Christmas shopping season begins.
Black Friday is celebrated on the next Friday after Thanksgiving. It is a national holiday in the United States that takes place on the fourth Thursday of November.
Both large companies and small businesses offer their best deals of the year on Black Friday. You can find different discounts depending on the store and the type of product. At FISAN we offer you a selection of our products with up to 20% discount.